CANDLE & ESSENCE KIT : PART 3 - Deep Dreaming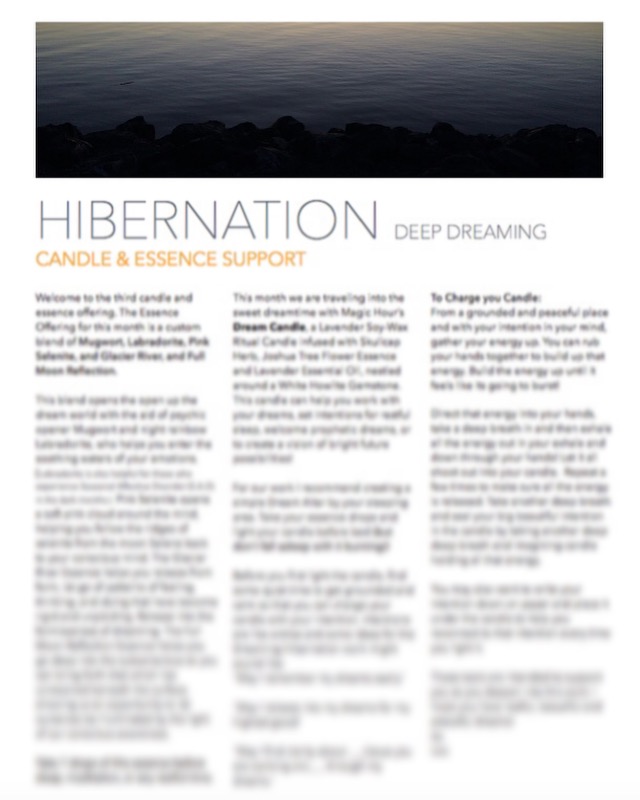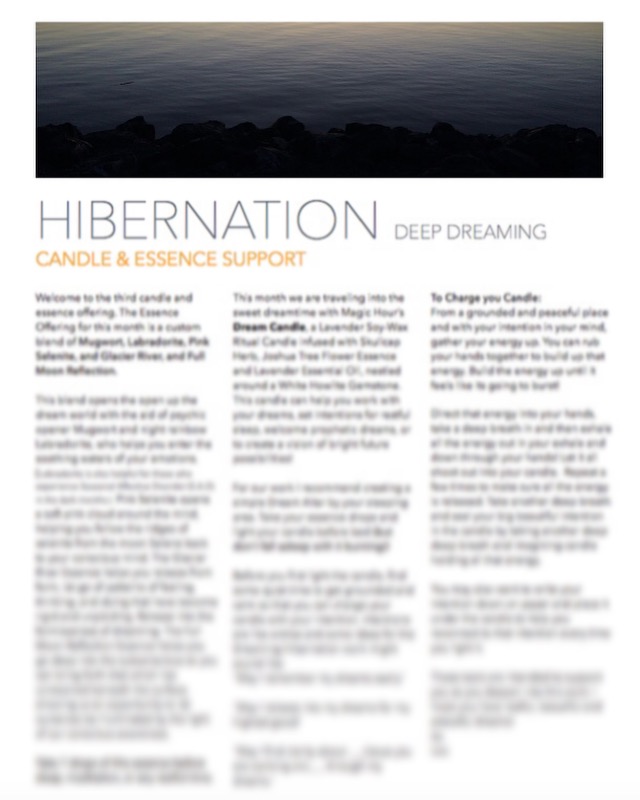 CANDLE & ESSENCE KIT : PART 3 - Deep Dreaming
Support your monthly Hibernation work with a Magic Hour Ritual Candle & Flower/Gem Essence selected specifically for the monthly work you are doing.
Part 3 : Candle & Essence Set is a small Dream Candle and Custom Blend of Mugwort, Labradorite, Pink Selenite, and Glacier River, and Full Moon Reflection.
This Essence blend opens up the dream world, helps you release from form, let go of patterns, and go deep into the subconscious so you can bring forth that which lies unresolved beneath the surface, all while held and protected in your sacred dens.
We are also traveling into the sweet dreamtime with Magic Hour's Dream Candle, a Lavender Soy-Wax Ritual Candle infused with Skullcap Herb, Joshua Tree Flower Essence and Lavender Essential Oil, nestled around a White Howlite Gemstone.
This candle can help you work with your dreams, set intentions for restful sleep, welcome prophetic dreams, or to create a vision of bright future possibilities!